Projects
Selected Projects
Rue St. Vincent, Esch-sur-Alzette (1986)
by Lucien Steil (with Herr&Huyberechts)
Lucien Steil has been practising since 1981, balancing his professional
activities between academical commitments, design and building, painting
and publishing, and since 2001 with web-design and web-publishing.
He has been involved in a variety of building endeavours at different scales, with a dominant emphasis on urban construction and typologies, and has sofar produced about 60 built structures, most of them in collaboration with Colum Mulhern in Luxembourg. Lucien Steil is presently involved in urban projects
in Oregon (USA), Alba Adriataca (Italy) and in Viseu (Portugal).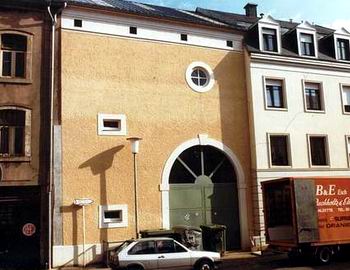 Dépôt Buchholtz and Résidence Yvette (1994-1996)
by Lucien Steil and Colum Mulhern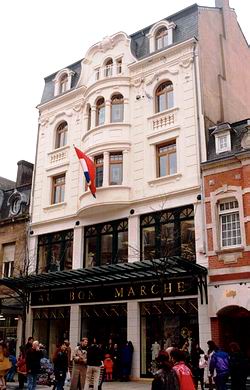 "Au Bon Marché" (1996)
by Mulhern & Steil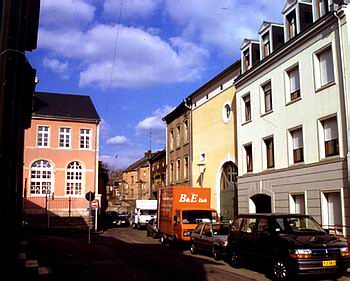 Résidence Yvette, Esch/Alzette (1994)
by Mulhern & Steil
House Types in Clemency (1992)
by Mulhern & Steil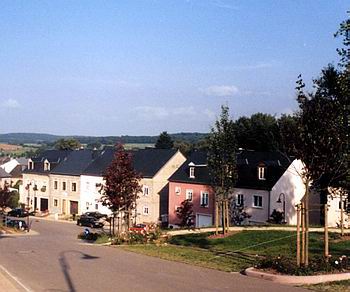 Village Extension in Clemency (1992-1996)
by Mulhern & Steil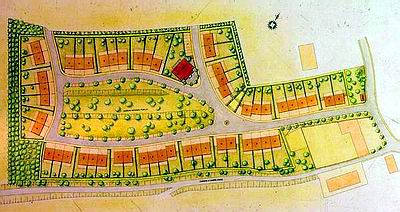 Village Extension "Am Bongert", Clemency
by Mulhern & Steil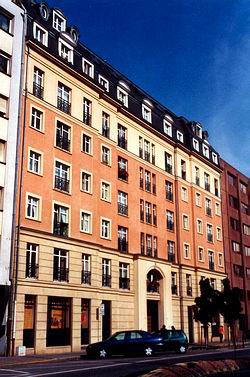 Public Housing "Cockerill" (1996)
by Mulhern & Steil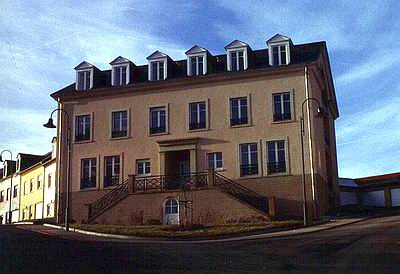 Résidence "Am Bongert", Clemency
by Mulhern & Steil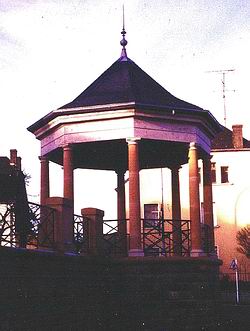 Pavilon in Clemency (1995)
by Mulhern & Steil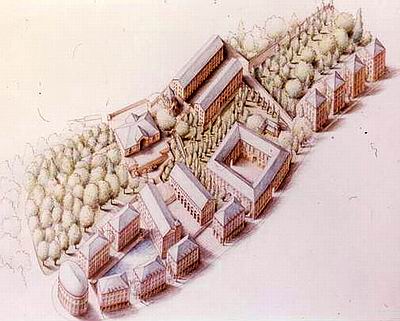 Urban Proposal "Millebach", Luxembourg
by Mulhern & Steil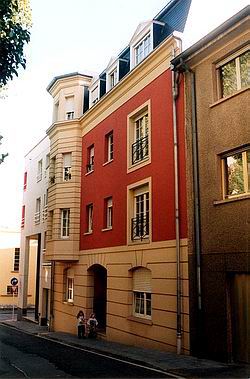 "Parisien II", Esch/Alzette (1997)
by Mulhern & Steil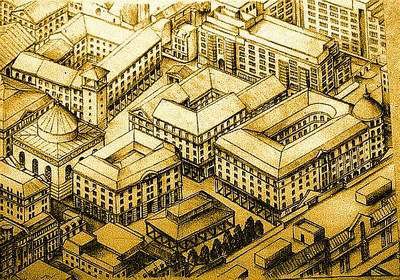 Reconstruction of Marsham Street, London
by Mulhern & Steil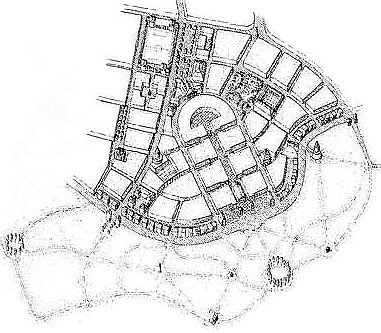 New Quarter "Kaltreis", Luxembourg (1983)
by Lucien Steil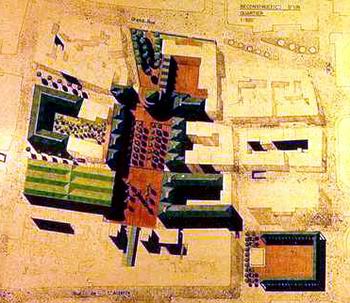 Reconstruction of Al-Esch (1979)
by Lucien Steil