Sketches
Sublime Architecture
Sketch Painting of Villa Potsdam Design (1996)
by Lucien Steil
I consider freehand sketching, painting and graphical experimentation, including computer processing, as essential and instrumental strategies of the design process.
They are not only relevant as methods of enhancing renderings and facilitating communication but are inherent design tools. They ought to support all levels and scales of the project elaboration, -- from early conceptual drafts to production documents and construction details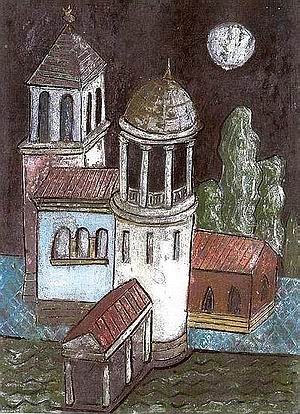 Retour de Potsdam (1996)
by Lucien Steil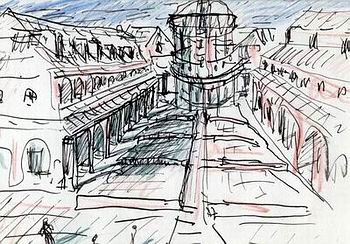 Piazza Study Sketch (1981)
by Lucien Steil
.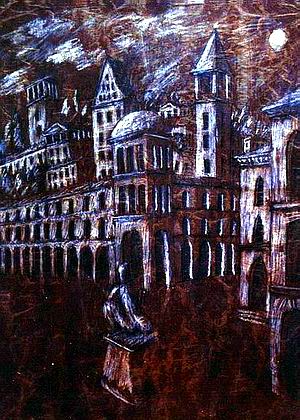 New Town with Sculpture (1998)
by Lucien Steil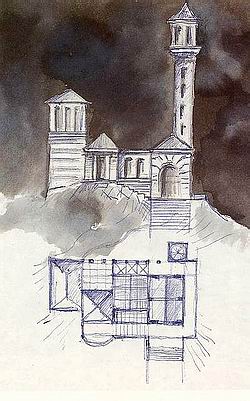 Cliffhouse Study Sketch (1986)
by Lucien Steil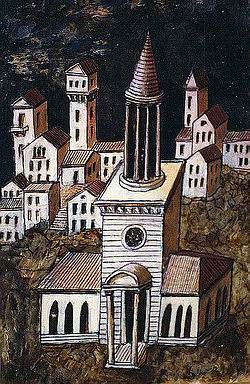 Town and Monument (1998)
by Lucien Steil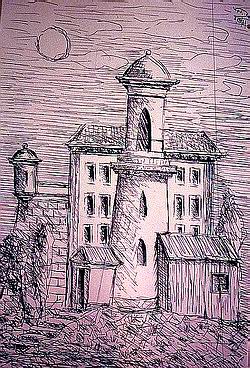 Private Fortress (1998)
by Lucien Steil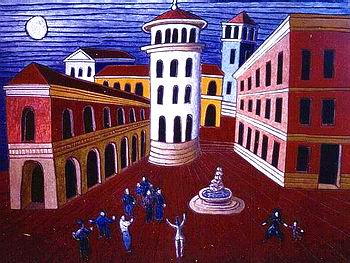 Piazza Proposal (1995)
by Lucien Steil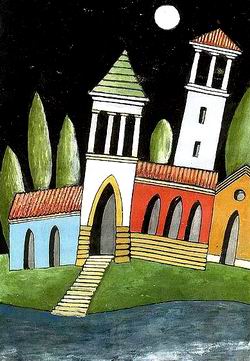 Villa Sketch in Potsdam
by Lucien Steil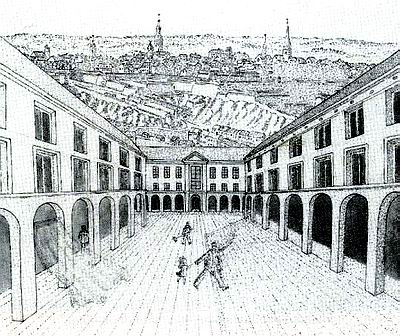 Arcaded Public Space in "Kaltreis", Luxembourg (1983)
by Lucien Steil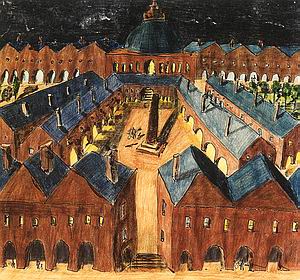 A Market Square Study (1981)
by Lucien Steil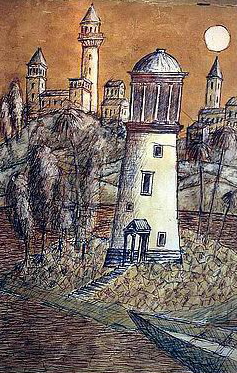 Lighthouse on Island (1999)
by Lucien Steil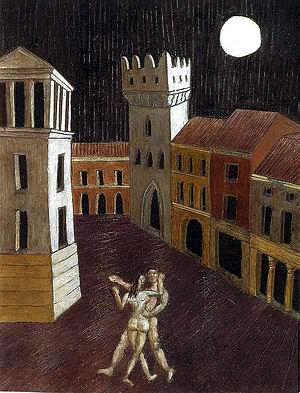 Town Square (1998)
by Lucien Steil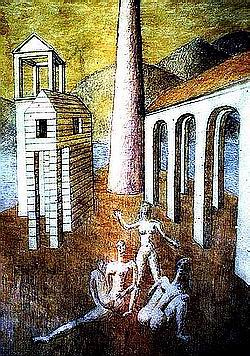 Return from San Juan (1999)
by Lucien Steil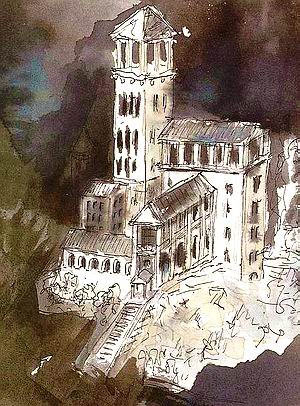 Art Collector's Beach House (1985)
by Lucien Steil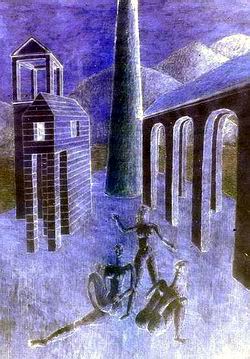 Retour from San Juan (1999)
by Lucien Steil
Please click on the link below to read more about
Architecture, Sketching and Painting: