EuroCouncil



EuroCouncil in Brussels and Bruges
April 1 - 6, 2003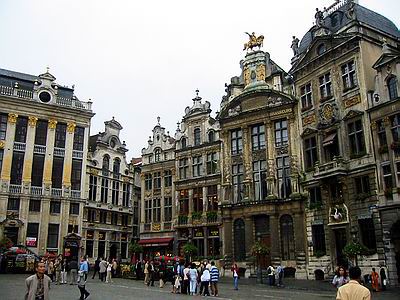 Grand'Place in Brussels
(Photo by Lucien Steil)
The EuroCouncil will be the first organized meeting to bring together American New Urbanists and the best European Traditional and New Urbanists.
For five days, we will meet, present our best practices, debate what we have learned, and travel and dine together as a group, visiting some of the best old and new urbanism in Belgium.

Model of the Rue de Laeken Reconstruction Project, Brussels
"The completion of the reconstruction project for the Rue de Laeken is a sign of hope marking undoubtedly the beginning of a new, and more humane age of European Urbanism."
HRH The Prince Of Wales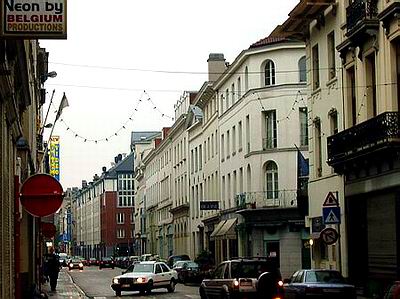 Reconstruction of the Rue de Laeken, Brussels (1989-1995)
(Fondation pour l'Architecture & AG 1824 / Group Fortis)
(Photo by Lucien Steil)
If you would like to come, please do not call the CNU office in San Francisco: -- they will simply refer you to the instructions of the registration form! Complete details for making reservations can be found on the Registration Page of this website. (see Registration link)
If you reply promptly, the EuroCouncil coordinator, Sven Mollett, can take care of registering you at the meeting and reserve you an hotel room in Brussels and Bruges. For registration details and further questions you may contact Sven Mollett at the email address below: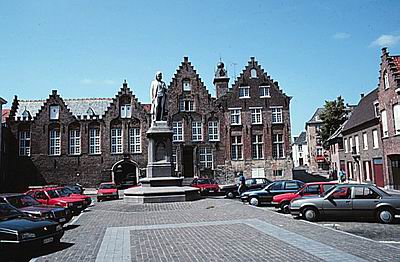 Memling Square, Bruges
(Photo by Jeffery Howe)