Biography
Short Biographical Sketch
New Piazza in Al-Esch, Luxembourg (1980)
by Lucien Steil
Lucien Steil was born in Brazil in 1952 and came to Luxembourg at the age of five. After his humanities in Luxembourg, he studied architecture and urbanism in Paris and Vincennes, and graduated in 1980 with an Architecte DPLG degree.
He practices in Luxembourg, Italy and the USA, and lectures, publishes and teaches internationally. Among others, he has been visiting professor at the University of Miami, the University of Notre-Dame in Rome and the Prince of Wales's Urban Design Task Force in Potsdam and in Berlin. Lucien Steil has collaborated with Léon Krier and Maurice Culot, is a member of INTBAU managment committee and a member of the Congress for the New Urbanism (CNU).
He is presently a visiting professor at the Universidade Catolica Portuguesa in Viseu where he teaches New Traditional Architecture and Urbanism.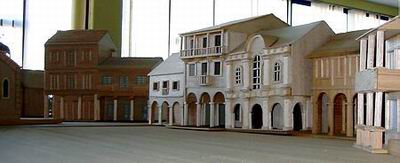 Urban Typology Study Model (2003)
by Lucien Steil's Students in Viseu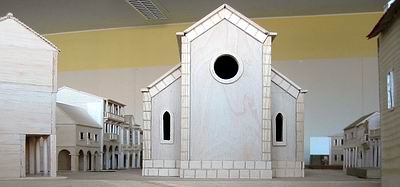 New Town Piazza Model (2003)
by Lucien Steil's Students in Viseu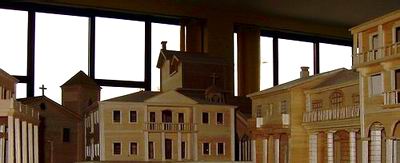 New Town Study Model (2003)
by Lucien Steil's Students in Viseu