The academical training of architects is of relatively recent date, and though we know architects (as a profession or qualification) from Antiquity; their education was not subject to an institutionalized formal training... It was rather a complex individual apprenticeship, a refined education and emulative process of a sophisticated nature, --including practical building experience and a wide interdisciplinary knowledge.
The only remaining treatise on architecture from Antiquity: "De Architectura" gives a quite comprehensive description of the architect; this ideal profile of the architect, of his responsibilities, tasks, skills, knowledge and education are astonishingly similar to contemporary ideals of a wholesome humanistic, scientific, technical, and artistic professional competence, both in theory and practice.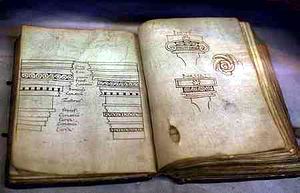 Carolingian Manuscript of Vitruvius's "De Architettura"
The Antique architectus, no lesser than the Renaissance or Baroque architects were very widely trained, knowledgeable and universal professionals, with an operational expertise going from all available scientific knowledge and applications, building and military arts, civil engineering, philosophy and politics, as well as a thourough theoretical and practical competence in the crafts and skills required to produce buildings and cities, monuments and art works, but also mechanic devices and ingeneering infrastructures at all scales. It can be said that throughout the history of the architectural profession, the architect was a specialist of multi-disciplinary knowledge, and that he was both an analyst and synthesizer of complex building tasks, responsible for the hardware, software and logistics, and the interactive processing of design and construction.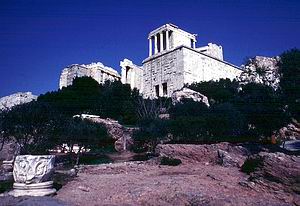 View of Acropolis, Athens (5th Century B.C.)
by Ictinus and Mnesicles
(Photo by Mary Ann Sullivan)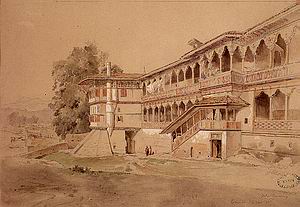 Residence of Hazinedaroglu, Unye
by Jules Laurens (1825-1901)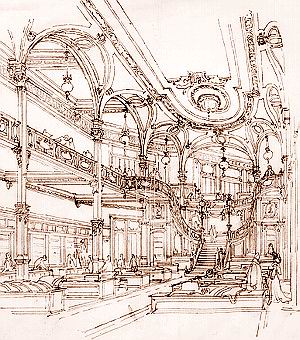 Beaux-Arts Perspective Pencil Study
by Paul Philippe Cret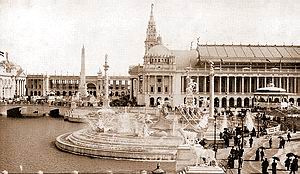 The World's Columbian Exposition, Chicago (1893)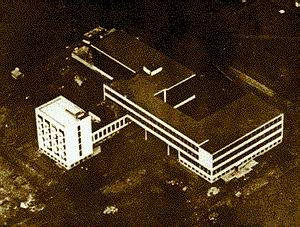 Aerial View of Bauhaus at Dessau
by Walter Gropius
(Photo by R. Petschow)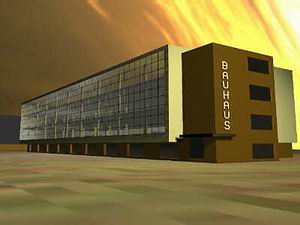 Computerized Image of Bauhaus, Dessau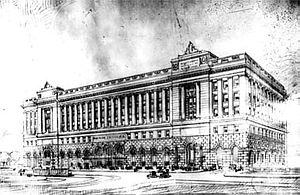 Cleveland Union Station (1915-1917)
by Graham, Anderson, Probst and White
(Gerald Adams Collection)