New Town of Windsor, Florida
by Duany & Plater-Zyberk
(Photo by Lucien Steil)
Newness and Novelty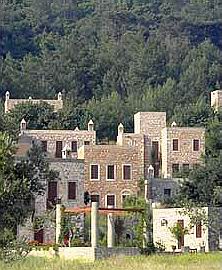 Demir Holiday Village, Bodrum, Turkey (1987)
by Turgut Cansever &
Emine Ögün, Mehmet Ögün, Feyza Cansever
(Photo by Cemal Emden)
The Aga Khan Award for Architecture
The frustration of novelty has not been an issue in traditional vernacular architecture. Typological, constructional and technological adjustments and improvements were handled intelligently and comprehensively thus allowing newness and freshness to arise naturally and logically as an inherent propriety of the continuous process of vernacular evolution, rather than as applied and conflicting devices of forceful modernization!
Traditional vernacular architecture has been willing and capable to articulate, in a smart manner, both invention, innovation and modernity without spectacular dramatization, without the pathetic claim of permanent disruption and the ostentative celebration of impermanence, of obsolence, and of continuous, fragmentary incompleteness...
Most of the people are still very happy to live in these traditional structures or long for places which offer the material and moral comfort of traditional vernacular architecture. The idea to experiment with housing novelties, - bright and restless - or - boringly blunt, brutal and boring - house interpretations, it seems a perfectly illogical proposition in the philosophical framework of New Urbanism and its visions guided by traditional city-building precedents!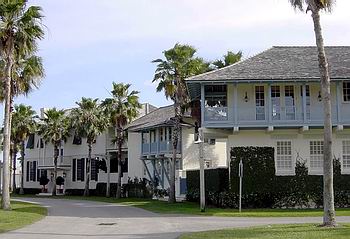 Houses in Windsor, Florida
by Duany & Plater-Zyberk and Local Architects
(Photo by Lucien Steil)
"But the new has never been a mere novelty.
The new has been always the result of a process of transmission of knowledge and merit.
The various phases of history were additive, and the storing of new experience was the law of mankind."
Demetri Porphyrios
"Cities of Stone"
(Architectural Design Profile on Leon Krier, 1984)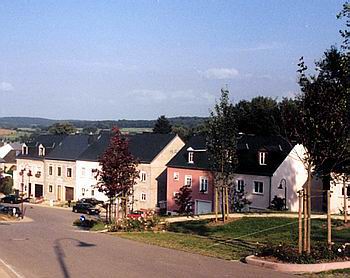 New Village Extension in Clemency, Luxembourg
by Mulhern & Steil, Luxembourg
Zeitgeist and Permanence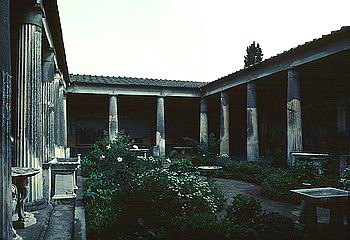 Peristyle of House of Veti, Pompei
(Photo by Mary Ann Sullivan)
The question of adapting architectural language to he material and moral conditions of one's time, and to articulate the proper contemporary sensitivity of modernity in our built environment is a slightly frivolous attempt, particularly ill-suited for the particular purposes of architecture and urbanism.
Besides the obvious resistance of architecture to 'instant culture' by the very reality of its nature, the evergrowing pace of fashion changes, momentary moods and life-styles, technological innovations and economical and political fluctuations of contemporary times,do make the challenges of 'Zeitgeist' appear more absurd than ever! How can buildings be asked to reflect the contingent and the ephemeral, when they have by definition and by their sheer material and moral resistance to transitoriness the duty to establish the harmonious and durable setting of life?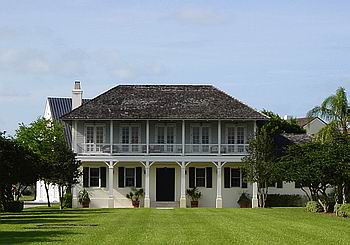 House in New Town of Windsor, Florida
(Photo by Lucien Steil)
The concerns of architecture are not to express signs of a contemporary modernity and 'sexy' novelty, but to express the enduring, the universal and to articulate the symbols of continuity and permanence by which architecture has always distinguished itself from frivolous experimentalism, cultural adventurism and decadent spleens.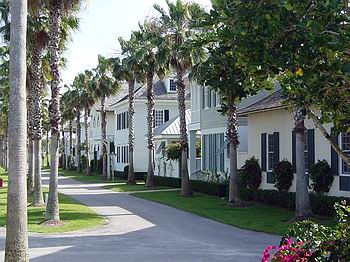 Houses in Windsor, Florida
by Duany & Plater-Zyberk
(Photo by Lucien Steil)