" Similar to the words that represent the irrefragable permanence of general ideas and concepts such as: time, history, progress, spirituality, love, culture or evolution-one should be reminded that the word "tradition" or "traditional" is unlikely to ever be replaced in human existence by another word to represent its universality, or its requisite conceptual ontological status, as the heritage of the continued value or evolved existence of things. It is veritable to say that, -tradition will always be. "

Duncan McCallum McRoberts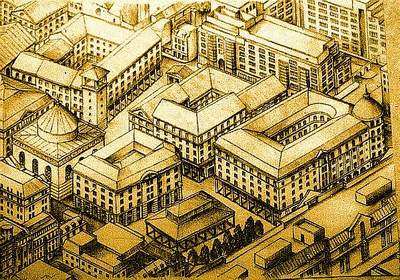 Marsham Street Competition in London.
Selected entry by Mulhern&Steil, Luxembourg
The competition brief asked for a mixed urban, traditional reconstruction on the site of an existing office highrise complex. The fact that among the 10 selected entries most were signed by new classical and traditional architects created an uproar amongst the British modernist establishment.
" Tradition by definition, is the inherited and complex evolution of things cultural, social, conventional, and institutional. The question regarding it is: which traditions live and change, and which do not."


"Let us use our intelligence, together, to define our use and understanding of the word tradition, and once again, to proceed using it proudly."

Duncan McCallum McRoberts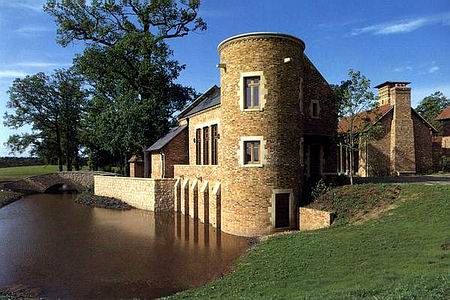 Belvedere Village, Ascot (England),
by Demetri Porphyrios Associates (1989)

" The Belvedere village situated on the fort Belvedere estate comprises a number of cottages, farm buildings and stables. It is set in a beautiful Surrey landscape close to Ascot. The village designed as a hamlet, unfolds around three main spaces: the farm court with it's main Barn, the residential court and the stable yard....
The buildings constructed in local brick, are in a constant dialogue with each other so that, together with the landscape, they create a sense of place establishing open vistas, perspective views or dramatic closures."

Demetri Porphyrios