KATARXIS

Contemporaneity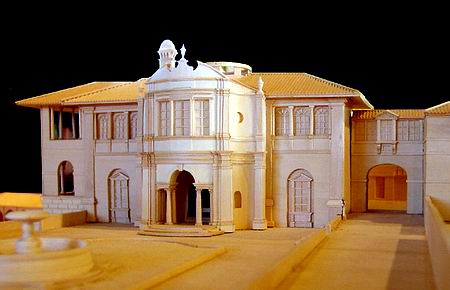 Garces Villa by Michael Imber
The architectural and urban projects inform the contemporary situation of other potentials, of broader perspectives, of sublime transformations. The practice of architecture and city-building educates reality with inspiring visions and cultivated choices...Contemporaneity is not a style, nor a religion or an esthetics...It is the moment we are living in..We can be enthousiastic or not about it, and we still, all of us, remain contemporary!
Contemporaneity cannot possibly be reduced to a permanent humiliation of our moral and esthetical judgement!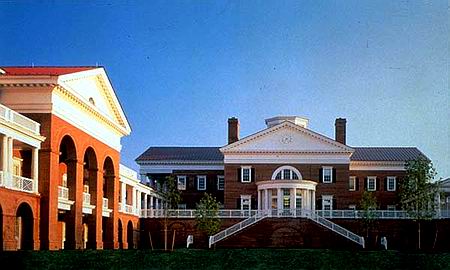 The Colgate Darden School of Business Administration, University of Virginia, Charlottesville, Virginia
by Robert A.M Stern Architects
( Photo by Peter Aaron /Esto )

Ugliness, non-sense, inapropriateness, etc. are not matters of personal opinion, but of a general judgement relating to the universality of common sense and reason. This can be empirically checked, or deduced from scientifical or philosophical reasoning. The intuition of beauty and of ugliness are inherent proprieties of man, in his perfect and undissoluble union of body, mind and spirit. "Beauty is in the eye of the beholder", but this eye is in unison with the universal patterns of harmony and of chaos of the universe!
The Reconstruction of the Rue de Laeken, Bruxelles (1989-1995)
On the central site with derelict and demolished houses and a highrise office building, the insurance company Fortis AG in collaboration with the "Fondation pour L'Architecture" develops a mixed-use tradtional urban reconstruction. To create diversity within unity, twelf young European teams of architects are selected through competition and commissioned for building a part of the block. AG Fortis, the owner of the site, demolishes the highrise headquarters and builds a traditional office ensemble!
Entrance portal detail, Rue de Laeken, Bruxelles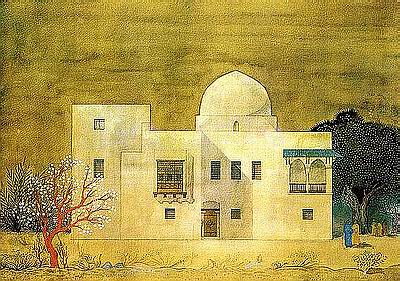 Villa at Fayoum, project painting by Hassan Fathy, Egypt
( Photo by Jean-Pierre Cousin )
" Now, if we are to reconcile time with the architect's definition of contemporaneity, we must say that to be -"relevant to it's time"-, to be -"contemporary"-, a work of architecture must fulfil these conditions: it must be part of the bustle and turmoil, the ebb and flow of eveyday life; it must be related harmoniously to the rythm of the universe, and it must be consonant with man's current stage of knowledge of change. "

Hassan Fathy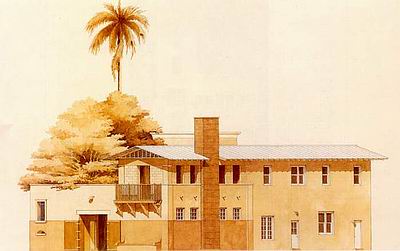 Tigertail House by Trelles Architects, Miami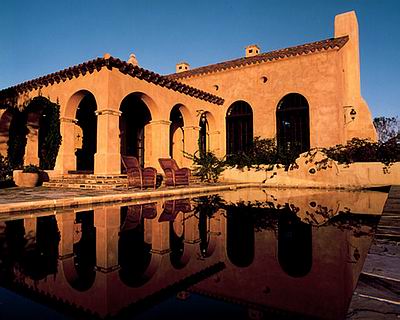 Rancho Dos Vidas by Michael G. Imber